Customizing Options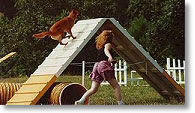 We offer these packages with the option of customizing the course for special needs or problems, including behavior modification including aggression problems (read below), training of additional commands like stand in place (for people who want to show in conformation we can prepare the dog for many aspects of the show ring), attention heeling for competitive obedience, basic alert training for watchdogs, and many others. Call our trainers to discuss the custom options in which you might be interested. Custom option pricing varies.
Behavior Modification Programs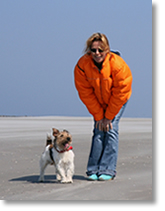 Every behavior a dog exhibits is natural, but sometimes these behaviors conflict with what we would like the dog to do. This is the essence of behavior problems. Behaviors we do not like our dogs to exhibit (chewing, jumping up for example) or simply cannot tolerate (aggression, destructiveness, for example).
Tarheel Canine can offer programs for behavior modification in the areas of aggression, shyness, destructiveness (chewing, digging, general unruliness), hyperactivity, and many others.
At Tarheel Canine, we consistently get excellent results with even the most severe behavior cases including aggression and shyness. Great results also depend crucially on the owner's willing participation in the training and behavior modification process to implement the program at home, and follow the instructions of the trainers. We make a point to keep abreast of the newest developments in the area of canine behavior, and to implement cutting edge programs of behavior modification with our client's problem dogs.