Live Private Coaching Available: Half Hour ($60) and One Hour ($110) coaching sessions available via Computer. Diagnosing problems and assisting with Issues in Pet Training & Behavior, Police K9 or PSA, Obedience, Detection, Hard/Variable Surface Tracking, Bitework Foundation or Skills. I will can set up a time for one on one video to help you work through problems or just assist with training progressions to help you reach your goals.
Please email me at jbradshaw@tarheelcanine.com or PM me for Details and to schedule a session! Take advantage of learning from Jerry Bradshaw, the 2019 PSA 3 National Champion, and his 25 Years of success training Pets, Sport Dogs and Police Dogs.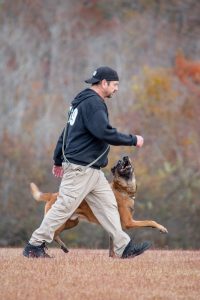 Link below to sign up!
https://calendly.com/tarheelcanine