Service
Tarheel Canine offers Trained K9s in the following areas of concentration Obedience & Practical Agility, Criminal Apprehension (including passive apprehensions, transports, multiple subjects, redirected bites, call-offs, in scenario based situations), Handler Protection, Building Search, Area Search, Scent Discrimination Trailing, Evidence Search, Narcotics Detection, Explosives Detection, SAR (Wilderness/FEMA Urban Disaster/Cadaver Recovery). We also offer sales of green and titled K9s.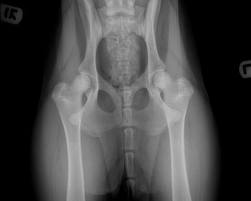 Tarheel Canine provides one of the best health guarantees in the business, with a 2 year congenital health guarantee. Hip/Elbow xrays and European passports included.
Trained Police Service Dogs Available

Detection (Single Purpose) K9 (narcotics or Explosives):
This dog is trained in basic obedience and practical agility and in the detection of contraband substances of either narcotics or explosives. Detection K-9s can be provided either with or without tracking functions. This dog is trained in either aggressive alert or passive alert narcotics detection (marijuana, cocaine, heroin, methamphetamines, and derivatives) or Explosives Detection (Nitrate and Chlorate Explosive Salts, PETN, TNT, Dynamite, RDX, and derivative formulations).
Dual Purpose K-9 (Narcotics or Explosives):
This dog is trained in obedience and practical agility, criminal apprehension, handler protection, area search, tactical building search, felony vehicle stops, scent discrimination trailing, narcotics detection or explosives detection.

Patrol K-9 (Patrol & Trailing):
This dog is trained in obedience, agility, apprehension, handler protection, tactical building searches, felony vehicle stops, area and woods searches, and scent discrimination trailing.
Search and Rescue K-9:
There are several programs we offer from scent discrimination trailing, wilderness air scenting (bark or re-find alert), FEMA Urban Disaster (Bark Alert), Cadaver Recovery (Human Remains on land). Some of these areas can be cross-trained.
Handler Retraining & In Service Training
Lost a handler? You can send your new handler and trained dog through Tarheel Canine's handler School which includes practical deployment handling instruction, lectures including case law, and full certification (3 weeks for Detection, 4 weeks Dual Purpose). The price is $3000 for detection only, or $3500 for Dual Purpose, plus housing cost at $162.50/week. Once through our course and certified the team is entitled to continued support, with free quarterly in service training and free yearly certification.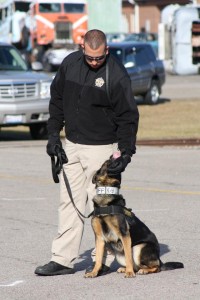 Not happy with your K9 Program's productivity or in service program? All dogs trained by Tarheel Canine come with free lifetime in service and recertification. If your dog was not trained with us, you can buy a lifetime in-service training package for a $2000 one-time fee. The team is then entitled to continued support, with free quarterly in service training and free yearly certification. Take the guesswork out of maintenance and problem solving, and stop paying high yearly fees for in service training that should come with a trained dog!


Custom Importing
Tarheel K9 also provides green and titled K9s for law enforcement, however, in addition to Police K-9s, we can import high quality sport competition dogs so you can play at a high level in PSA , Schutzhund, or Ring Sport. Personal security canine prospects, which can be imported and trained by Tarheel Canine, are available. We can train the dog at our facility to your personal specifications. Dogs are extensively tested for sociability and suitability for your particular family or security situation. Our dogs are gentle with your family, yet devastating to those who would threaten you or your family. Their ever-vigilant watch allows you peace of mind in an increasingly dangerous society.
Serious inquiries are appreciated.